Source: People's Daily Online – People's Daily Overseas Edition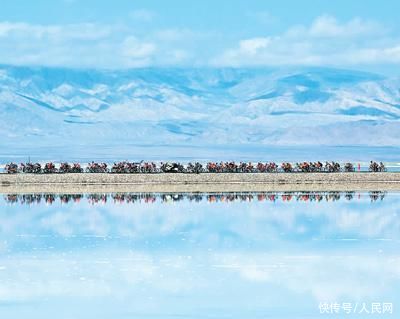 Recently, the 21st Tour of Qinghai Lake International Road Cycling Race opened in Xining, Qinghai. 147 riders from 21 teams across the country staged the "speed and passion" of cycling on the Qinghai-Tibet Plateau.
The types of stages of this year's Lake Tour include flat roads, hills, mountains and other landforms. There are 8 stages in the competition, passing through Xining City, Haidong City, Hainan Tibetan Autonomous Prefecture, Haidong City, Qinghai Western Mongolian and Tibetan Autonomous Prefecture. The total distance of the race is 1488 kilometers, of which the distance of the competition is 1105 kilometers and the distance of the transition is 383 kilometers. The participating teams include 8 intercontinental teams and 13 provincial teams. Along the rolling wheels, while watching the bicycle race, the audience will appreciate the magnificent scenery such as the rippling Qinghai Lake, the "Blue Ocean" new energy base, the dreamy salt lake Qarhan, and the Wanqing Oasis Agricultural Park…
The picture shows the contestants in the sixth stage – Chaka No. 1 Salt Lake Scenic Area to Dulan.
Photo by Xinhua News Agency reporter Zhang Long