Zhong Cheng, founder of Shanghai Guolong Biotechnology Group Co., Ltd., recently received a letter of congratulations from Russia, congratulating him on his election as a foreign national of the Russian Academy of Natural Sciences academician.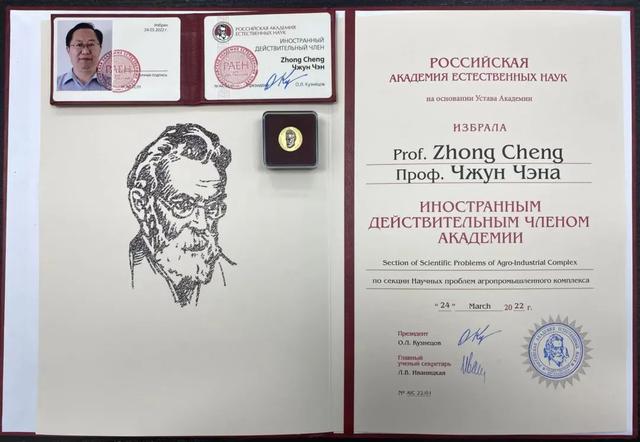 Zhong Cheng went to the United States for further study after obtaining a master's degree from Shandong Agricultural University in his early years. He obtained his Ph.D. in Nutrition and Metabolism from Oregon State University, and worked as a postdoctoral fellow at the University of Delaware. After that, he worked in agriculture for many years. After returning to China in 1999, he founded Guolong Group in Songjiang. He was deeply involved in the field of bioengineering and bioenvironmental protection in the biotechnology industry, and gradually developed into a high-tech biotechnology research and development and application, production and A comprehensive modern agricultural high-tech enterprise group focusing on sales, biotechnology export and import and export trade.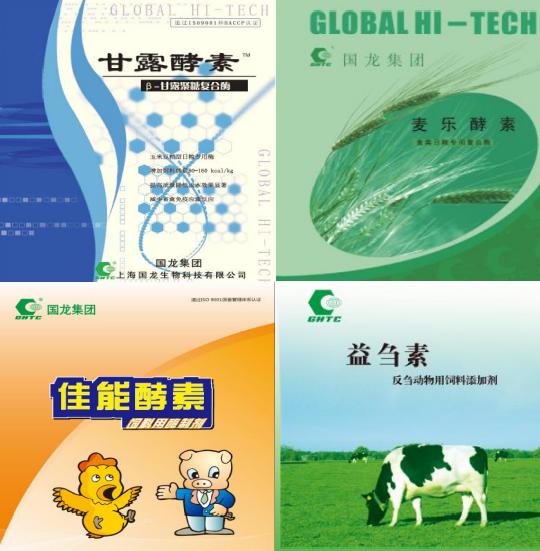 < p height="300" width="600">

Years of professional study and practice have given Zhong Cheng a solid foundation of scientific and technological knowledge , Strong sense of innovation, excellent development ability and profound professional and technical foundation. Under his leadership, Guolong Group has developed and produced biological products including enzyme preparations, micro-ecological preparations, biological preparations to reduce the use of antibiotics, and human health products; aquaculture manure and sewage treatment, ecological breeding and harmless agricultural solid waste. Bio-environmental products such as treatment and resource utilization, and construction of agricultural and animal husbandry vein industrial parks. At present, Zhong Cheng has published dozens of scientific papers and obtained 101 authorized patents. In addition, 18 patents have entered the acceptance state or the final review stage. Eight of the company's products have won the certificate of "Shanghai High-tech Achievement Transformation Project", and it has undertaken more than ten provincial, municipal and national scientific research projects.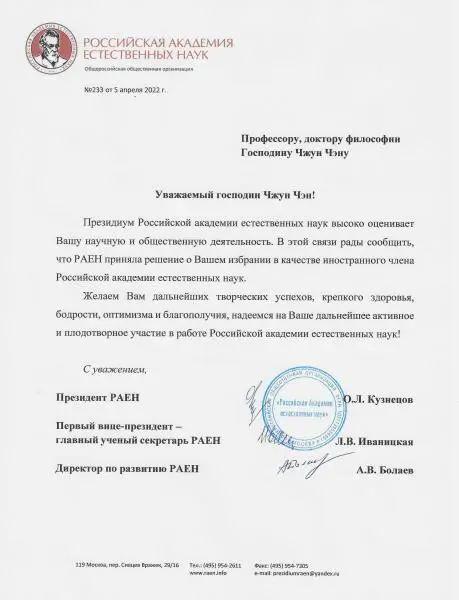 After the process of academician recommendation, formal review, material review, department election, and presidium deliberation, the Russian Academy of Natural Sciences finally confirmed that Zhong Cheng was elected as the scientific researcher of agro-industrial complex. Foreign Academician of the Faculty. "It is an encouragement and an incentive." Zhong Cheng said that being elected as a foreign academician of the Russian Academy of Natural Sciences is not only an honor, but also a responsibility and obligation for him. "We will also continue to increase our research and development efforts to give full play to our expertise, and make more contributions in the field of food safety and green environmental protection."
< span>It is understood that the Russian Academy of Natural Sciences is one of the three major scientific institutions in Russia. It was recognized by the United Nations in 1995 and recognized by the United Nations NGO in 2002. Its members are all scientists and experts who have made significant achievements in the fields of natural sciences and humanities. There are currently 18 Nobel Prize winners, more than 270 academicians of the Russian Academy of Sciences, more than 50 academicians of other academies, and many Russian scientists and foreign academicians. Foreign academicians come from 48 countries around the world, including many Chinese academicians, scientists and scholars.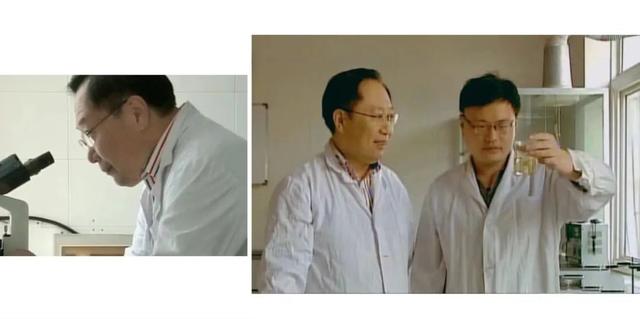 Text: Zhou Dandan
Photo: Photo courtesy of the interviewee
Editor: Jia Lilu Jia Shen Lina