"It's very worry-free to see a doctor now. Don't spend a lot of time and wait in line for a long time. I really want to thank you!" Zeng Wangting, the patient, took the hand of Zhu Xinfa, the chief physician of the Internal Medicine Department of the First People's Hospital of Chongren County. said gratefully.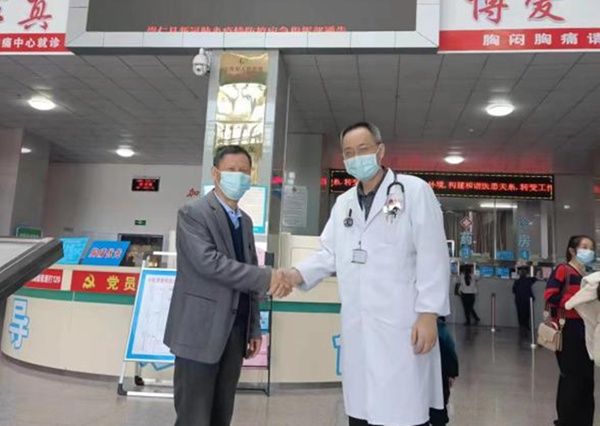 Since the deepening of the reform of the public hospital system, the problem of expensive medical treatment for the masses has been basically solved, but a few local primary hospitals have There are still shortcomings in the provision of humanized services, and "unpleasant medical treatment" is still a pain in the hearts of the masses. From entering the hospital, patients have to wait in a long queue for registration, wait for a doctor, run from the east building to the west building, go downstairs and run upstairs for testing, wait in a long line to wait for the test report, wait in line for the doctor to diagnose, prescribe, and finally return the patient. Long queues to pay and get medicine. Often a small illness requires a few people to accompany them for half a day, and the hospital is crowded with people and vehicles are overrun.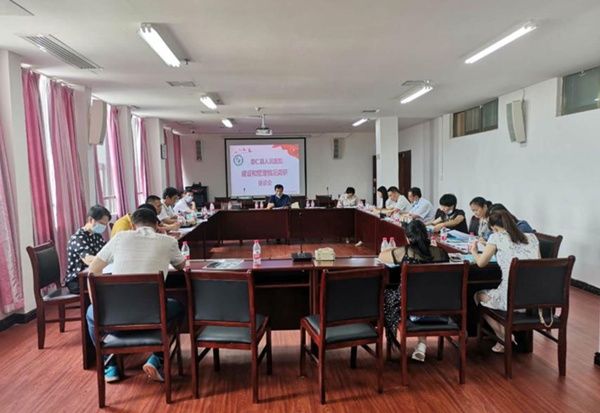 In order to ensure the daily medical needs of the people and continue to optimize the medical treatment process, the Standing Committee of the Chongren County People's Congress has heard and reviewed for two consecutive years. The county people's government's report on the reform of public hospitals and the construction of the county's first people's hospital has made the implementation of smart medical construction and the implementation of medical humanized services as important supervision issues. A high-quality research report has been formed, submitted to the Director Council and the Standing Committee for study, and sent to the government and relevant departments in the form of a resolution.
In order to ensure the implementation of the resolution, the County People's Congress and its Standing Committee continue to strengthen supervision, rigidly ask for results, target the key links in the construction of smart hospitals, follow up the implementation step by step, and urge relevant departments to increase the construction of hospital infrastructure. , Rapidly promote the information network management including smart medical care, smart service, smart management, etc., and comprehensively use Internet information technology to achieve more data running, let patients walk less, and help patients from entering the hospital door, distribution The goal of providing one-stop service throughout the whole process, such as diagnosis, diagnosis, examination, prescription and medicine, checkout, etc. While implementing smart medical care, the hospital also takes the initiative to take humanized services and personalized service measures to provide patients with more heart-warming services, allowing patients to feel the "temperature" of medical treatment, and further enhancing the people's sense of medical treatment and happiness. (Contributed by: Li Quanshui, Office of Chongren County People's Congress)