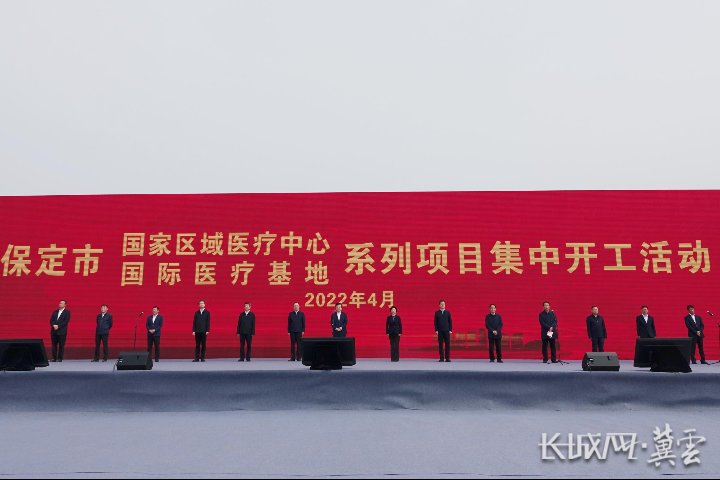 The site of the opening activity. Photo by Wang Richeng, a reporter from the Great Wall Network Jiyun Client
Great Wall Network Jiyun Client, April 29 (Reporter Li Huiying and Wang Richeng) This morning, the second batch of key projects in Baoding in 2022 On the site of centralized construction, a series of projects of national regional medical centers and international medical bases officially started.
It is understood that the international medical base is adjacent to Baoding East Railway Station, with obvious transportation location advantages. Its main functions are medical technical services, diagnosis and treatment, medical research, and innovation and venture capital. It has been introduced to Peking University Cancer Hospital, Beijing Children's The hospital, Guang'anmen Hospital of the Chinese Academy of Chinese Medical Sciences and many other high-level hospitals are Baoding's in-depth implementation of the national strategy of Beijing-Tianjin-Hebei coordinated development and healthy China, focusing on the relief of non-capital functions, combined with the development of the city's "medical vehicle, electricity and digital tours" industry. There are nearly 40 signed projects and projects under negotiation in the core area in the east of the city. After the project is completed, it will become the core of high-level medical services in Baoding facing the Beijing-Tianjin-Hebei region and radiating to the whole country.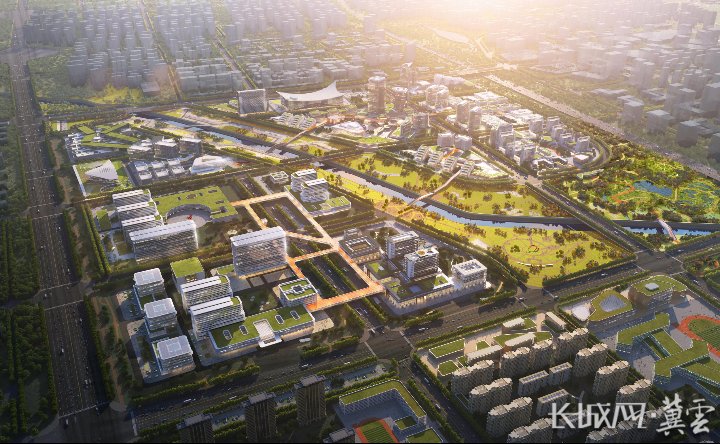 Aerial renderings of the International Medical Base (West Area).
Among the first batch of construction projects of the International Medical Base, the Baoding Hospital of Beijing Children's Hospital Affiliated to Capital Medical University covers an area of ​​195.5 mu, with a construction area of ​​237,000 square meters and 1,000 designed beds. Children's Regional Medical Center; China Academy of Chinese Medical Sciences Guang'anmen Hospital Baoding Hospital covers an area of ​​166.7 mu, with a construction area of ​​262,000 square meters and 1,100 beds. The start of construction of the two hospitals marks that the national regional medical center and international medical base have fully entered the stage of investment and construction, which will provide strong support for the city to gather high-quality medical resources, develop life and health industries, and promote the construction of a modern and high-quality city.