If you don't understand the follow-up professional description, just read this text in two minutes
Condition overview
Ms. Zhang performed mammography in September 2016 due to the discovery of a left breast mass: The left breast outer quadrant was radiographed and calcified, and BI-RADS4a was considered . MRI showed: an irregular ring-shaped enhancement focus was seen in the lower outer quadrant of the left breast, the boundary was not clear, the size was about 1.1*1.1 cm, and patchy lesions, small nodules, and cord-shaped enhancement lesions were seen around the lesion, BI-RADS4a class.
Ms. Zhang underwent "left mastectomy + left axillary sentinel lymph node biopsy" in September 2016 after finding abnormal mass. Pathology showed high-grade intraductal carcinoma, ER (80 %+), PR (-). Postoperative radiotherapy and long-term oral toremifene therapy were given.
The PET-CT examination in August 2019 showed the bone destruction of bilateral sacrum and iliac bone with increased glucose metabolism, which was suspected of breast cancer bone metastasis.
Ms. Zhang performed TOMO radiotherapy for bone metastases after the discovery of bone metastases, a single dose of 2gy, a total of 25 times of 50gy.
Class
Public
Small
Know
Knowing
Breast BI-RADs classification
Breast BI-RADs classification is a classification of breast diseases that is generally recognized in ultrasound, radiology and clinical practice. During color Doppler ultrasound examination, breast nodules can be divided into 1-6 categories . Most of the 1-3 types of breast nodules are relatively common benign diseases and do not cause serious complications, so patients can have regular color Doppler ultrasound examinations without excessive treatment. Type 5 breast nodules have a very high risk of being malignant nodules, and type 6 can basically be diagnosed as breast cancer. It is recommended that patients undergo surgery to remove the diseased tissue in time. Type 4 nodules are generally difficult to determine in nature, but also carry a higher risk of malignancy. Usually BI-RADS4a is an indication for surgical treatment.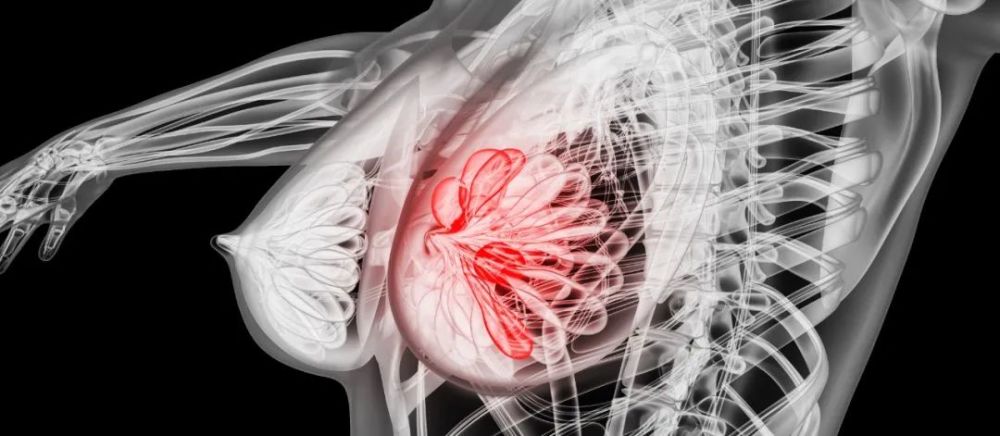 Professor Zhang Minghui made the following analysis and judgment after reading Ms. Zhang's medical records:
1. The patient was diagnosed with breast cancer in 2016 and underwent surgery.
2. The patient was ER positive and received long-term oral toremifene endocrine therapy, but bone metastasis still occurred in 2019.
3. After bone metastasis is found, it is very wise for the patient to take TOMO radiotherapy immediately, which reduces the tumor burden to a certain extent, but there is still a risk of progression, and NKT cell therapy is recommended to control tumor development.
From December 2021 to July 2022, Ms. Zhang completed a total of 8 courses of treatment and conducted long-term follow-up. Until July 2022, the re-examination showed no clear signs of tumor recurrence, and the overall condition was stable.
Video
,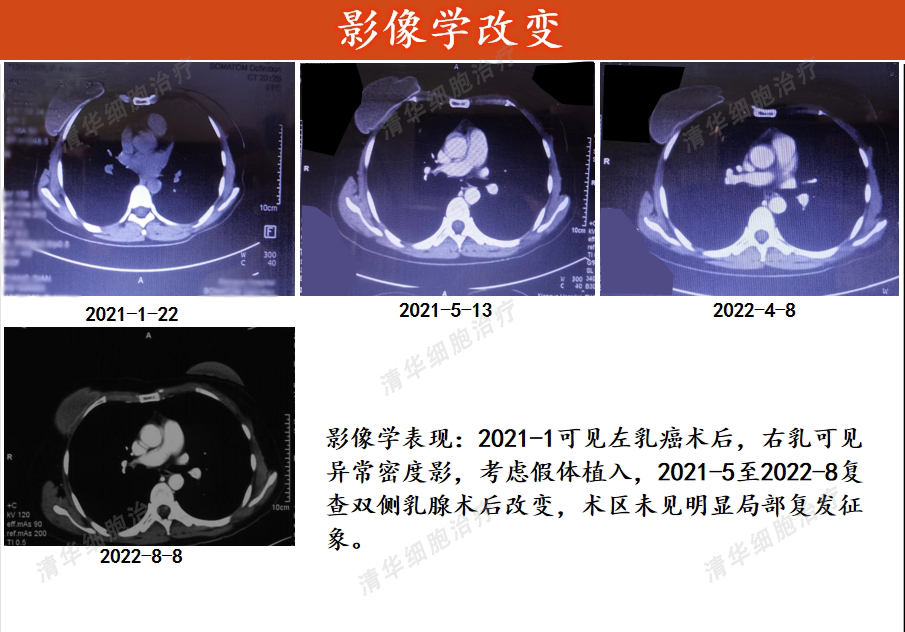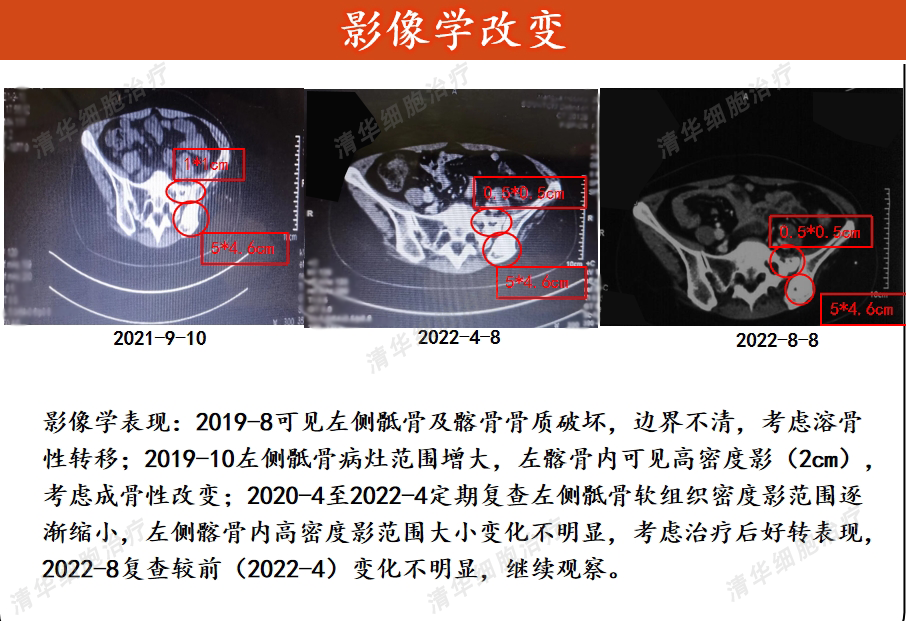 Bloat
Tumor marker status: CEA from 2019.8 to 2019.12 was above the normal range, but showed a downward trend. From 2020.3 to 2022.6, the re-examination of CEA was within the normal range; CA15-3 2019.8 to 2019.12 re-examination intermittently increased , and then regularly reviewed until 2022.6, all within the normal range, continue to monitor.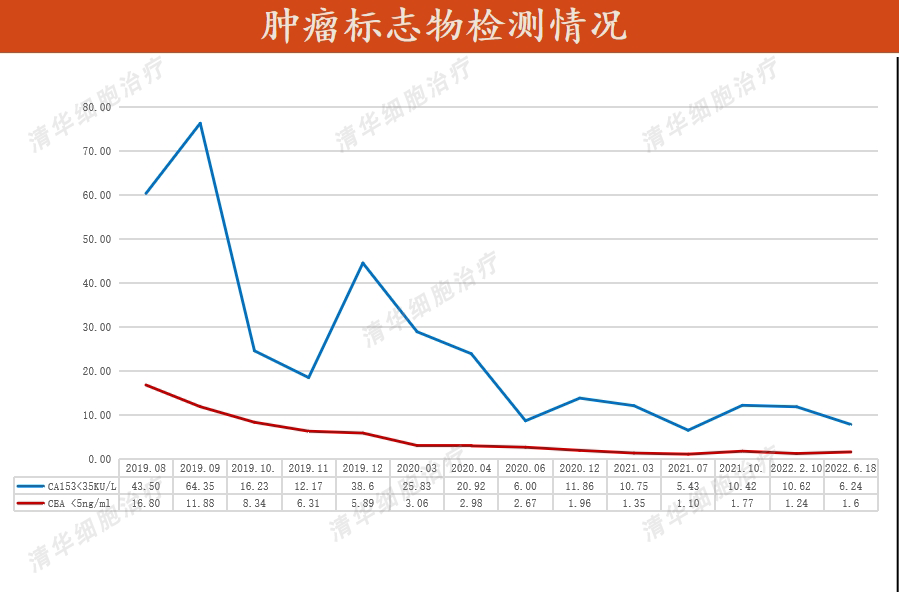 Quality of Life
Ms. Zhang reported that she has more energy than before, her quality of life has been improved, her cold and fever have been reduced in spring and winter, and her quality of life has been improved, with a score of 83.5
Conclusion
Ms. Zhang achieved the expected effect after using NKT cell therapy. After this stage of follow-up, no signs of tumor progression were found, and the quality of life was improved. It is hoped that in the follow-up treatment, Ms. Zhang can achieve long-term stability.
Popular science knowledge is for reference only, and individual patients are subject to clinical medical treatment.
NKT Classic Case Review
‍