In the peak tourist season, Sanya, as a popular tourist city, has encountered repeated epidemics. The Sanya New Coronary Virus Pneumonia Epidemic Prevention and Control Work Command issued a notice on August 6. The current epidemic prevention and control situation in Sanya is very serious. According to the deployment of the joint prevention and control mechanism of the State Council, in order to stop the spread of the epidemic as soon as possible, from 6:00 am on August 6, 2022, the city will implement temporary global static management, in addition to ensuring basic social operation services, epidemic prevention and control and emergency special circumstances In addition, the city-wide restrictions on the movement of people and the suspension of urban public transportation. Recovery time will be announced later.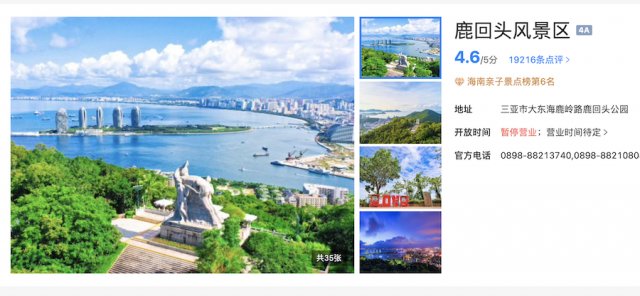 He Shigang, deputy mayor of Sanya Municipal Government, Hainan Province, said that it is estimated that more than 80,000 tourists stay in Sanya. At this difficult time, as a tourist city, Sanya should pay more attention to and provide relevant services to tourists stranded in Sanya. From the current data analysis, the infected people are mainly local residents. There are several aspects to how to do a good job of stranded tourists: First, from the current case distribution, in Sanya Bay and Yalong Bay, there are two It happens to be the most concentrated place for tourists, so the control of Sanya Bay and Yalong Bay is strengthened, and a 24-hour nucleic acid negative certificate is required to enter, which can ensure that places where tourists are more concentrated are free from or reduce the possibility of virus infection. Second, it is required that tourism-related departments such as tourism, including hotel associations and other enterprises, must strive to serve tourists well, soothe their emotions, and inform tourists of relevant policies. At the same time, a special class is set up in the tourism and cultural department, and a special line is arranged to specially accept the various demands of tourists, coordinate some of their travel-related issues, and provide them with proper services. At present, tourists can enter and leave Sanya with a nucleic acid certificate.
The current round of the epidemic in Sanya has had a direct impact on tourism companies, including group clubs, local pick-up clubs, and local scenic spots. A reporter from China Business News learned that a large number of scenic spots such as Sanya Nanshan Cultural Tourism Zone, Yalong Bay Tropical Paradise Forest Park, Wuzhizhou Island, Tianya Haijiao, Xidao, and Luhuitou have been suspended.

Tianyancha data shows that Sanya's current corporate name or business scope includes "tourism, travel, air tickets, hotels, aviation, Travel agencies and scenic spots", and the number of tourism-related enterprises that are in operation, existing, moving in, or moving out exceeds 32,000. Among them, 75% of related enterprises were established within 5 years. In 2021, the registration volume of related companies will be the highest in history, with the annual registration volume exceeding 9,200, and the annual registration growth rate reaching as high as 46.7%.
"Originally, Sanya was a very popular tourist destination, and it is also more welcoming to tourists in terms of policies. After all, tourism is one of the main industries in the area. In the first half of this year, domestic tourism revenue and tourist numbers All have declined, and the days of tourism are relatively difficult, so the summer vacation market has become a business opportunity that everyone valued. However, after the repeated epidemics in Gansu and Beihai, and now there is an epidemic in Sanya, the impact on the summer vacation market is still quite large. " Zhou Weihong, deputy general manager of Spring and Autumn Tourism, thinks.
At present, major travel platforms and enterprises have urgently launched refunds and reforms. Qunar said that in terms of hotels, before August 4 (excluding August 4), place an order on the Qunar platform, and the check-in order from August 4 to August 11, and can meet the hotel's epidemic policy. Apply for free cancellation.
Tongcheng Travel said that for hotel orders in Sanya City that users placed through the platforms of Tongcheng Travel before August 4 and the check-in date was from August 4 to August 11, the epidemic cancellation guarantee has been activated. , Can't travel due to the epidemic, no-show can cancel the order free of charge.
Huazhu said that its various brand hotels in Sanya have released refund and correction services: bookings booked for check-in from today to August 11, can apply for free cancellation or rescheduled check-in,
fly Zhu said that in terms of car use, Fliggy has launched a non-destructive return and reform guarantee policy in conjunction with car dealers. Among them, in terms of car rental, for car rental orders where the pick-up and return location or the user's current location is in a city in a medium-high risk area, and the user cannot continue to travel due to local epidemic policies, the uncollected order can be cancelled without damage before the pick-up time, and a full refund will be made. If the user returns the car in advance due to the epidemic, the full cost of the unused time will be refunded; in terms of chartered cars, orders involving medium and high risk areas in the itinerary can be cancelled without damage before the user travels; Orders that complete the service are refunded for the user's unused time, calculated as the total cost divided by the number of days. In terms of airport pick-up and pick-up station business, for orders placed in medium and high-risk areas, free cancellation and 100% refund of the order amount are supported before the trip is completed.
In terms of hotel products, in areas affected by the epidemic, such as Sanya, Fliggy has launched the epidemic relief security service. If you cannot check in due to the epidemic, you can self-service within 21 days before check-in (including the day of check-in). Cancel orders for free. The coverage includes the following three types of situations: (1) Consumer health code is red/yellow code, or travel card is red/orange/yellow card; (2) Consumers participate in front-line anti-epidemic work, such as medical staff, police, grassroots Community workers, etc.; (3) The county (county-level city, district, banner) where the destination hotel booked by the consumer is located has a medium and high risk area announced by the National Health Commission. This service guarantee applies to bookings of the Regular All Day Room. In terms of scenic spot tickets and vacation products, if users are affected by the epidemic and face the closure of scenic spots during their itinerary, the route cannot be continued, etc., Fliggy will strictly follow the latest regulations of relevant departments for users to refund and change tickets for scenic spots that have been booked but have not yet traveled. If users cannot use vacation products due to the epidemic, Fliggy will actively coordinate with partners such as travel agencies, and handle refunds and changes for users in strict accordance with laws and regulations.